Beloved Oak Park bike store reopens after horrific crash – NBC Chicago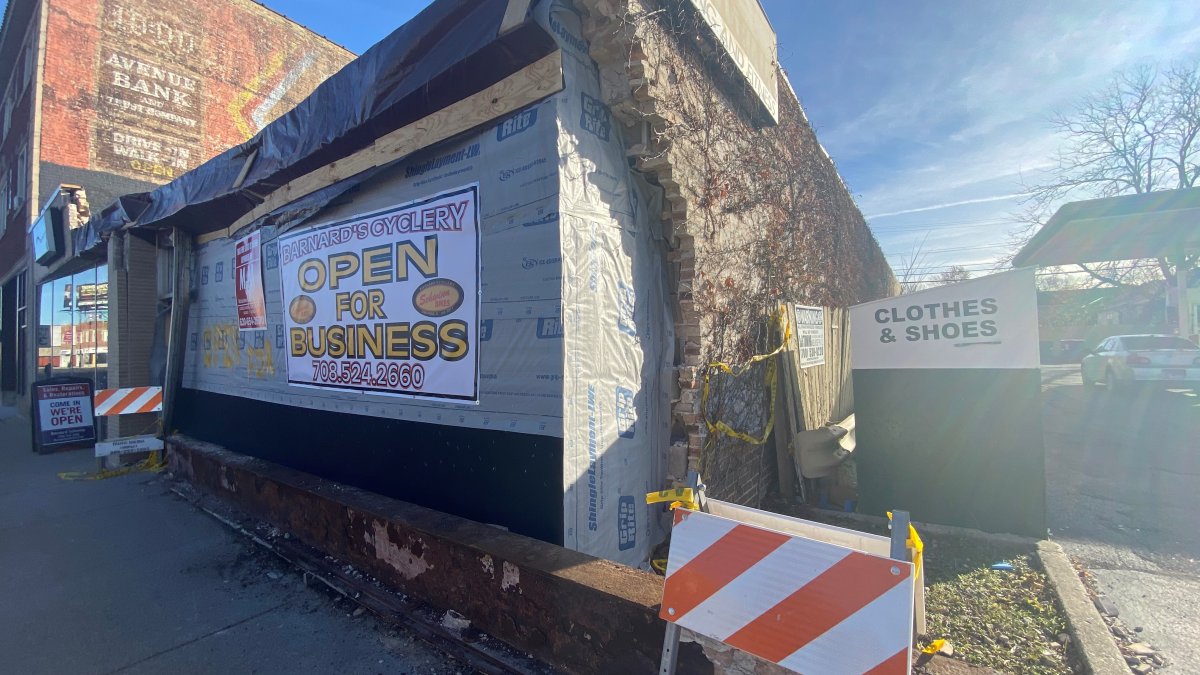 Less than a month after a suspected drunk driver crushed a vehicle at a beloved Oak Park bike shop, causing part of the building to collapse, the village's oldest family-owned business is once again opened.
On November 11, Oak Park police said a drunk driver had driven past the store, causing enough damage to suggest the building may need to be demolished.
But owner Jeff Hajduk said several 4x4s and temporary beams were enough to pass the code and fully reopen just two weeks after the incident.
"It was amazing. Everything was turned upside down in the east," Hajduk said. "It was devastating to look ahead over there."
The 110-year-old company sits along the busy stretch of North Avenue in Oak Park, where Hajduk says drivers often speed up. He told NBC 5 there was another close call days after last month's crash.
He is working on a plan to ask the village to install a brake light or speed cameras to increase safety and protect his business.
"Just way too fast and careless.… I would love to see a radar," Hajduk said.
He attributes the push to reopen in such a short time to his loyal customers. Since the crash, Hajduk said random people offered him signs and placed a plethora of layaway orders.
"We're about 50% for that, so it's great," Hajduk said.
The permanent repair work on the bike shop is expected to start next spring at the earliest.
Current store hours vary. You can find the latest updates by clicking on here.