Citi Bike ends $3 cap for e-bikes on trips between boroughs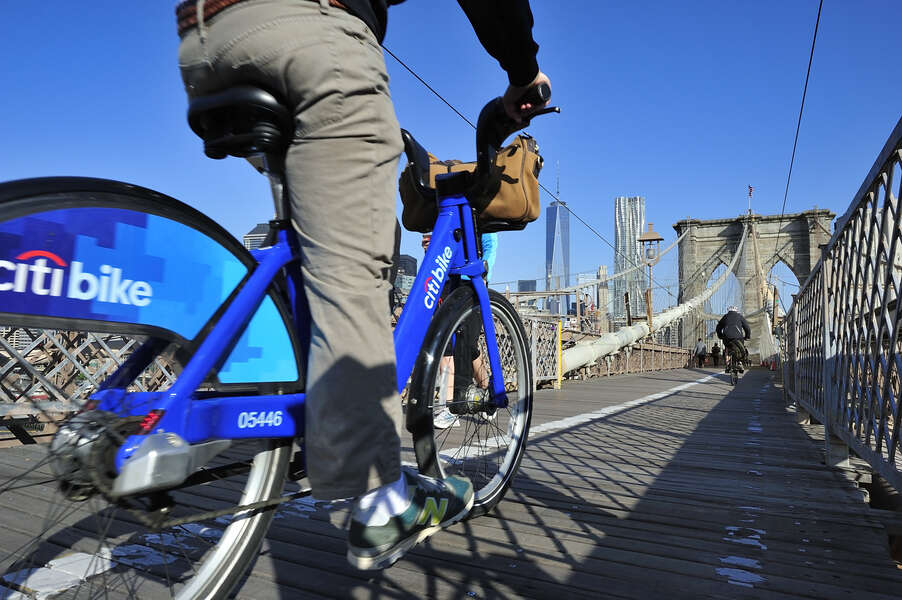 The $3 price cap on e-bike rides for Citi Bike members traveling between New York's outer boroughs will soon be a distant memory.
Lyft suddenly removed the discount feature this week, which previously placed a $3 price cap on e-bike rides for annual members that started or ended outside of Manhattan. Now they will have to pay an additional 15 cents per minute with no maximum cap, reports ABC7 New York.
Inter-borough rides have been affected by the price cap since late 2019, when Lyft, the operating company Citi Bikes, introduced the new fare, reports Streetsblog NYC. In March 2021, the e-bike cap for members was increased to $3 to cover the company's costs, including those related to increasing the size of its fleet and expanding further into Queens and Brooklyn.
However, Lyft says the existence of a price cap between Queens and Brooklyn was just one glitch in a system specifically intended to encourage cross-town trips between Manhattan and other boroughs. "We recently discovered an issue in our backend that was undercharging for some e-bike rides," Lyft spokesperson Jordan Levine told Streetsblog NYC. "This affected a small number of runners and has now been fixed."
E-bike rides for members will still be capped at $3 for trips to or from Manhattan, but no longer between the boroughs of Queens and Brooklyn. The lack of public transit options between the outer boroughs prompted officials to consider an all-new subway line called the Interborough Express.