editor's corner; bike fit and your bike shop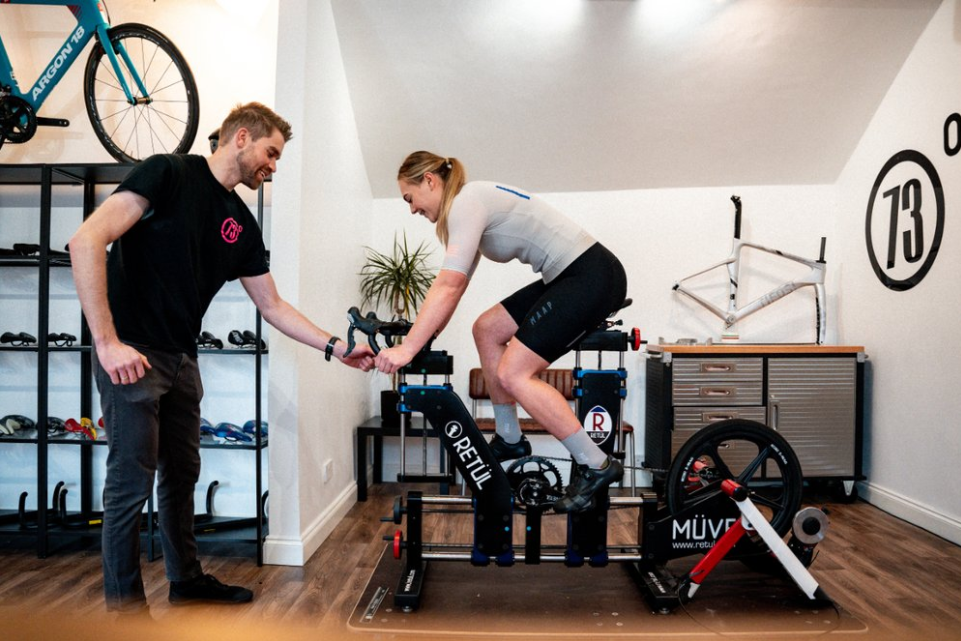 In the first of a series with professional bike fitters, we chat with Jon Wild, learn why discipline and perseverance are key to attracting fit bike customers from everywhere…
How did you start as a bike builder?
I have been obsessed with cycling for a long time and my original career plan was to train as a mechanical engineer. I think at one point the plan was to become a bike designer, but I still never saw that job title advertised.
I got into one of the top engineering universities in the UK and started a degree in mechanical engineering. I quickly realized that mechanical engineering is basically an applied math degree. It was so far removed from the way humans ride bikes that I couldn't see a future there. The thought of dropping out of such a great university was hard, but I knew I had to go.
I looked for sports engineering degrees, but nothing really appealed to me. Then I discovered the science of sport and exercise and couldn't believe it. It was perfect. My assignments covered topics such as "knee injuries in cycling", my work experience was in a world renowned biomechanics center and my thesis was on oval chainrings. I collected thousands of research papers related to cycling and left college with the belief that of course I knew everything.
As I finished my senior year, I found a part-time job at a local bike shop and offered to design a website for them in my spare time. In exchange, they bought me what I think is called a Bikefit starter kit from I-Ride. He had a training manual, a laser, a goniometer and about a thousand wedges and bolts. It was a small store, so I was doing them after hours in the middle of the showroom. Looking back on it, I was completely distraught.
"Reading all the scientific literature on cycling doesn't make you a great bike fitter. It just helps you dither over statistical significance and averages.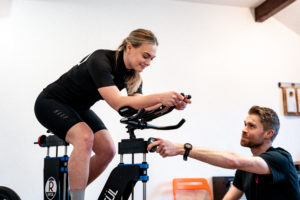 Granted, I had a great knowledge of physiology, anatomy, biomechanics, strength and conditioning, but the way a bike fit was viewed at the time largely ignored all of that anyway and was content to focus on a plumb line, a goniometer and a bit of Italian folklore.
My wife and I decided to move to Canada. I found a job where the manager really saw the potential in bike fit and actually had three existing staff who had taken bike fit courses. She hired me on the condition that I stay for X months and they would pay for my cycling lessons. Weirdly, all the other staff who had taken the bike fitting course quickly delegated all bike fitting to me and I was thrown overboard. It was a big store that sold a lot of bikes. I think every bike sold included some level of bike fit, so I quickly had a full log.
It's quite difficult for a lot of people to get experience building bikes because most of the time it's a salesperson's second job to do once in a while. I had the privilege of occupying most of my working week quite early.
"There is no substitute for watching thousands of cyclists pedal past you."
So to solve complex bike fit problems you just need experience?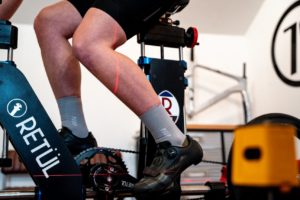 These are years of continuous education, reading, listening, observing and questioning. Some things you will learn 20 times before they fall into place. I think it's an endless journey. I've had some fantastic training courses and had the privilege of being mentored by some of the best bike fitters in the world, but I still have bike tweaks where I think "eh, I never saw that! ".
There seems to be an element of community around bike building and being engaged is learning?
I think being part of a professional body like the International Bike Fitting Institute helps a lot. It's a brave step to take when you have to openly declare to the world what you know and how much experience you have and have it peer reviewed. Installers are assigned a level from 1 to 4 and until recently it was designed to be exponentially harder to level up. So you have bike fitters who have over 30 years of level 4 experience and you're there to point out that, relatively speaking, you're just getting started. It is respectable to say "I am open to developing my knowledge and experience and I want to keep improving".
What's the biggest change you've seen in the bike assembly industry?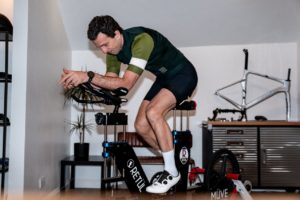 More recently, it is the number of new cyclists. Instead of asking about cleat position, people didn't even know you could get shoes with cleats. There's nothing I love better than sharing the excitement of someone getting into cycling. It's so awesome that we talk so much about bike fit these days that it's often the first step for a new cyclist. Initially, you usually have no expectations of what to expect, so it's easy to be put off by an uncomfortable pair of shoes or a poorly designed saddle assuming "that's the way it is". I think we lose so many new and enthusiastic cyclists to discomfort. If we're going to keep this boom going and the bike industry to thrive, people need bikes they love riding so much they wear them out.
Since a bad fit can cause problems, how can customers be sure they are landing with a reputable installer?
I think the International Bike Fitting Institute solves this problem. This is a professional body set up to help consumers find quality bike fitters and to give bike fitters a framework to grow. If an installer is registered, he openly declares what he knows and what he does not know.
Are customers loyal to a bike fitter and repeat business?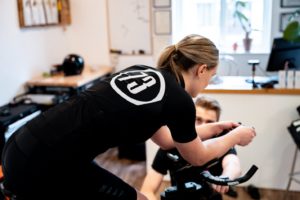 I see people year after year for a checkup or to fit a new bike, but I think loyal is a weird term in a business sense. If you do a good job, people will like it and tell all their friends. That's all you can hope for and it's not a reflection on you if a customer goes elsewhere next time. I think the bike industry has a sensitive ego when it comes to loyalty. If you went to a good restaurant and had a great time, great food, great service, you would definitely go back. You can also try another restaurant the following weekend and have a great time there. It's not a restaurant-first reflection on why you shopped online one week and visited a different restaurant the next.
What is the greatest distance traveled by a customer?
I would say four hours drive. Often people go 120 to 200 miles. It's never advertising; these people are usually looking for a bike fitter they want to work with and pass the doors of many others along the way. It's always a shock when people arrive leaving at 5am to make the appointment at 9am.
Do retail stores understand the business opportunity presented by a truly skilled bike fitter?
I think that the rarity of a bike fitter position on the CI.N job board responds to this. Unfortunately, the stores are not looking to hire a bike fitter. Most full-time bike fitters I know are self-employed. I don't want to dissuade anyone, but I think becoming a full-time bike fitter takes a lot of work. You can't just deliver the services and people will come. Success comes from reputation and experience.
How does a company hire and make the most of an experienced bike fitter?
To answer your question with a bunch of questions: do you want to hire someone new and help them become an experienced bike fitter or do you want to hire an already experienced fitter? Do you want them internally or just want to collaborate/start a mutual referral? Do you want to sell more bikes/products through services associated with bike fitting or do you want labor income from bike fitting?
For those who would like to discuss the bike fit in person with Jon or to book a bike fit, click here.
Cycling Industry News previously spoke with Tony Corke, who discussed how bike shops can monetize aerodynamics. To learn more about the subject, click here.