In Honor of the Community Bike Shop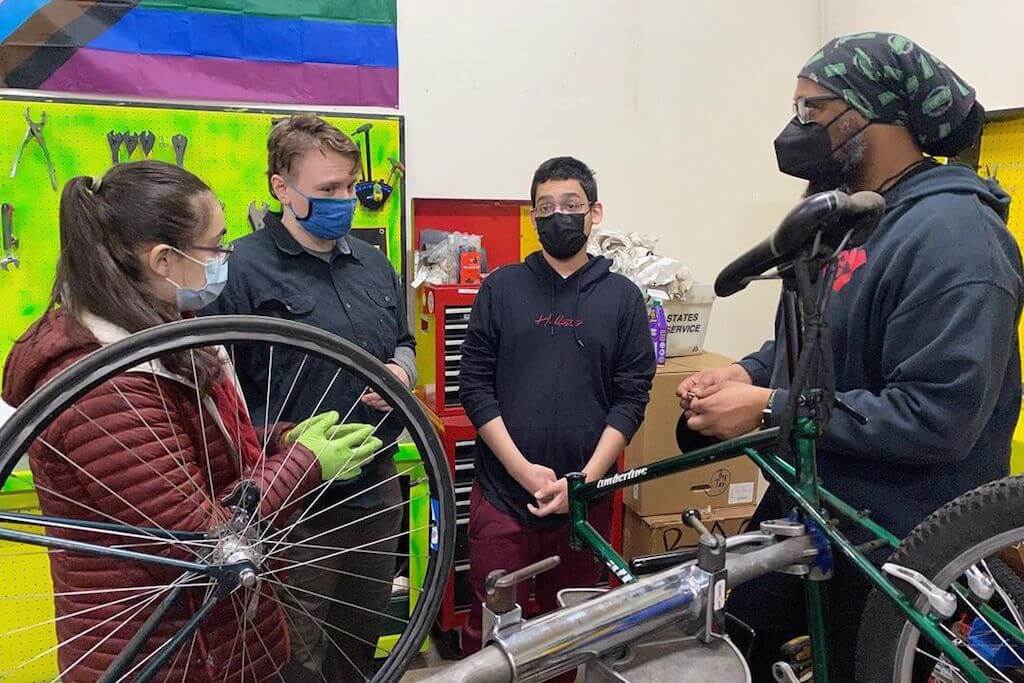 Great bikes don't die, they just get recycled. That's the idea behind the Community Bike Shop, where used models are repaired or scrapped, and every viable part gets years of new life.
Community bike shops are scattered all over the world and come in all shapes and flavors. Boston has Bikes Not Bombs, Pittsburgh has Free Ride, Seattle has Bike Works — the list goes on, but they're usually nonprofits that match used bikes with everyday people who could use an affordable ride.
Even better, these stores often serve as workshops for people who want to repair or even build their own bikes. It can be as simple as replacing pedals and brake pads or as complex as creating a custom machine from scratch.
If you've never been there, you may not know what to expect. Here are a few things to know about your local bike shop.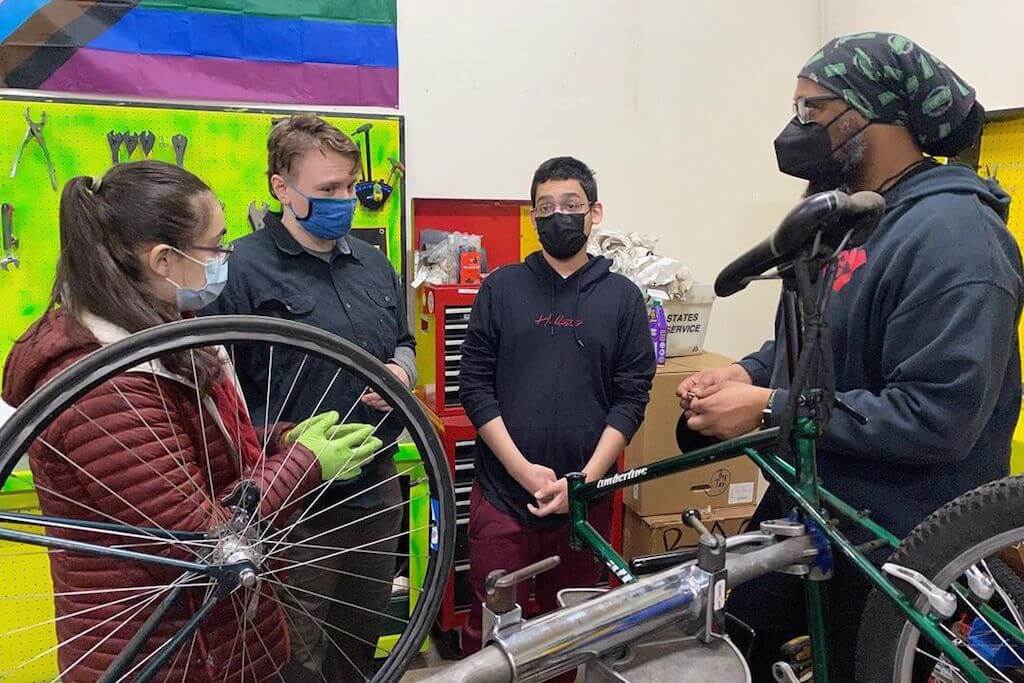 (Most) donations are welcome
Yes, the community bike shop wants your bike, and the mechanics are ready to replace some spokes and cables. But don't be surprised if the staff refuses your rusty old clunker. Some rims are warped beyond repair, and a frame that's been knocked over by a truck may not be worth the time it takes to recover it. The best gifts are bikes that, at worst, could use a little TLC.
Locations can be tricky
Community bike shops are often found in underserved communities – by design. The people who benefit the most are those who don't own a car and need an affordable way to get around. The best place to store and rehabilitate mounds of used bikes is often an old warehouse, where the space is ample and the rent cheap. For some middle-class donors, stores can seem a bit rough, and they can even be hard to find.
Welcome
You can find real gems at a community bike shop, many of which are expertly repaired and ready to ride. But if you're specifically hoping to find a used 1970s Rauler in racing condition, you should probably try eBay instead. Most customers want a reliable commuter, something they can use to get from point A to point B. The best approach is to think of the community bike shop as an antique store or an antique market. chips: take your pick from stock, see what's available, and get creative. .
"Cheap" doesn't mean free
Some organizations do donate bicycles, but the intention is to reach low-income households. If you're making a decent wage and just looking for a bargain, you could very well be in luck. But if you're hoping for a $10 Schwinn, you might be surprised: Models typically sell for at discounted price price, but it's still common for customers to spend, say, $50 to $200 for a refurbished ride.
Staff are often volunteers
Working at this kind of bike shop is a great way to volunteer, especially if you love bikes and community building. Good mechanics are almost always needed, as are cashiers and stockists. As a customer, remember that many, if not all, of these people work for free and don't earn as much as a commission. For better or worse, the atmosphere can be a little different from a for-profit store.
A little learning is a powerful thing
Most community bike shops encourage their customers to learn basic maintenance and hold frequent workshops. This is perhaps his most valuable offering; the more you know about repairing punctures and replacing chains, the more independent you will be on the road. Advanced workshops can get very sophisticated, and it's great professional training for future tradespeople. Out back, you can find containers overflowing with spare parts, and with proper guidance, you can fit those parts into whatever bike you already own.
money goes a long way
Most community bike shops operate on a shoestring budget and rely heavily on grants and donations. Bike sales alone don't pay the bills, so if you're looking for a good cause to support, feel free to write a check for any amount. Believe me: they will appreciate it.