Local Bike Shop Day 2022 attracts record numbers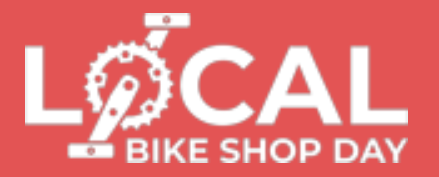 The Association of Cycle Traders (ACT) saw a record 524 stores participate in Local Bike Shop Day 2022, a 42% increase over last year!
Reporting on LBSD 2022, the ACT highlights that the day was a big success across the UK, with online platforms booming as well as an increase in physical footfall seen in stores.
Stores that signed up were more active than ever in supporting the day, celebrating in a variety of ways ranging from free giveaways such as tubes, helmets and bottled water, discounts on bikes and accessories, free security checks, organized bike rides, free tea, cake and ice cream and more.
On Twitter and Instagram, #SupportYourLocalBikeShop reached 2.2 million people the week of Local Bike Shop Day, including 1 million on the day itself.
The hashtag had 4.3k interactions, 424 mentions, 183 shares and 3.9k likes.
The reach of Facebook posts reached more than 80,000 on the day's local bike shop channels alone.
"We were definitely busier than the average Saturday, which was reflected in our sales, so it's good to know that all of our hard work promoting the day paid off!"
Jordan Hargreaves, Cycling Shop Manager at Get, said: "Local Bike Shop Day was great for us as it allowed us to showcase our many products and services, as well as the skills and experience of our mechanics. To celebrate being a local bike shop, we offered free bike checks, discounted rentals and also held a spring sale – all of which were very popular. It was a great success on all levels!
"It is truly humbling to know how important we are to our local community and we have been honored by the kind words and criticism we have received"
Patrick Healy, manager of Peak Ascent Cycles, said he was "amazed by the response and support we've had".
The voting feature, a new feature for 2022, has been a huge hit and has given customers another way to show their appreciation for their local bike shop. The total number of votes cast was well over 3,000, a huge thank you to all customers who voted.
Much of this year's success is due to the involvement of #BikeIsBest, the consumer-focused organization that went above and beyond to promote the event across their channels.
More cycling organizations have joined us to help promote the day than ever before, including:
The All Party Parliamentary Group for Cycling and Walking (APPGCW), BetterPoints, BikeBiz, Bikebook, BikeIsBest, Butterworth Spengler Cyclesure, British Cycling, Brompton, Citrus Lime, Cycle Sprog, Cycle To Work Day, Cyclescheme, Cycling UK, Cycling Talk Podcast , Cytech, Department for Transport, Frog Bikes, Freewheel, Insync, London e-bike festival, Love to Ride, PaceUp Media, Raleigh UK, Ride UK BMX, Silverfish, Sustrans, The Cycle Show, Total MTB, Transport for London, V12 Retail Finance, Wheels for Wellbeing and ZyroFisher.
A few well-known faces also joined us, such as Jeremy Vine, Gail Porter and Sharron Davies.