'Not just a bike shop': New owners of Finish Line seek to reconnect with local sports community | News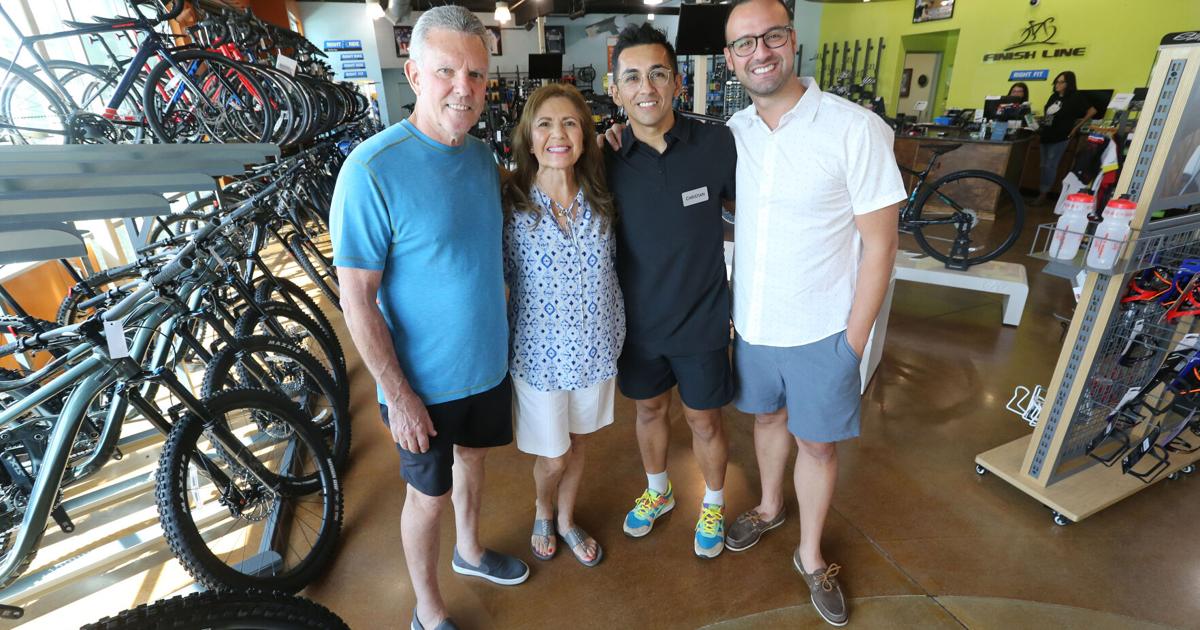 Christian Romo fondly remembers when Finish Line Bicycles was at the center of the local triathlon scene and he was just one of many trying to swim, bike and run to get into head of the pack.
Although the sport has waned somewhat in popularity over the years, neither has cycling changed nor has Romo's enthusiasm for the role Finish Line has played in the Kern County sports community. . When it became known earlier this year that the owners of the store wanted to sell, the former agricultural recruiter jumped at the chance.
Now he and the store's other new co-owner, Anthony Romo, are planning something of a local sports renaissance, not so much focused on triathlons, but on fostering the kind of community bonding that Finish Line has become famous for.
The two said there will be renewed efforts to engage with customers outside of the store's historic demographics, such as offering educational clinics tailored to different audiences. They also plan to install a display behind the cash register that will highlight the store's central role in local sports since it opened in the summer of 1984.
Former owners Alan and Gema Bradley said they couldn't be happier, having known and respected Christian for years. When he confided in Gema that he was curious about sales plans, she quickly informed Alan, who asked her to chase after him before he left the store parking lot.
"They're going to take this store to the next level," Gema said.
SPORTS LEGACY
The four of them hope that as the Bradleys head to Costa Mesa for a retirement filled with cycling and paddleboarding, the new owner will maintain Finish Line's legacy of involvement in local sports.
It all started in 1985 with a series of 5K and 10K Finish Line races held every November for about seven years. Proceeds were donated to organizations such as Golden Empire Gleaners and a local church that was building a foster home in Mexico.
The store began sponsoring summer time trials for cyclists. The races helped position Finish Line as one of the top local sports retailers when the Bud Light Triathlon put Bakersfield on the sport's proverbial map with a race that started at Ming Lake and continued into the hills that surround it.
Some of the biggest names in the sport would converge on the finish line for pre-race meet-and-greet events. The store has also become a favorite among Cal State Bakersfield swim teams.
CREATE A LIFESTYLE
More than that, Finish Line promoted community – and still does.
People often drop by just to share their stories. Customers whose parents bought them their first bike at the store are stopping by to buy their own kids a first set of wheels, he said.
"It's not just a bike shop," added Gema. "I think we tried to create a lifestyle for people."
Christian and Anthony, a local college enrollment officer, are in total agreement. They say now is the time to engage with customers like the Bradleys did, especially now that, Christian says, a new generation of customers are coming in asking for specialist equipment.
They said one of the priorities going forward would be an apprenticeship program in which people leaving the foster home will be hired and trained to work in the workshop. Another part of the plan is to continue and possibly expand the tradition of Saturday morning group rides from the store.
Although direct sponsorship of competitions is possible in the future, the new owners said they needed to focus on the shop first. In the meantime, Anthony said there are no plans to change the store's name.
"They built something timeless," he said of the Bradleys. "Our role is to deliver the message, to continue the story."