Pembree Talks Bike Shop USPs, Sustainability and Export Business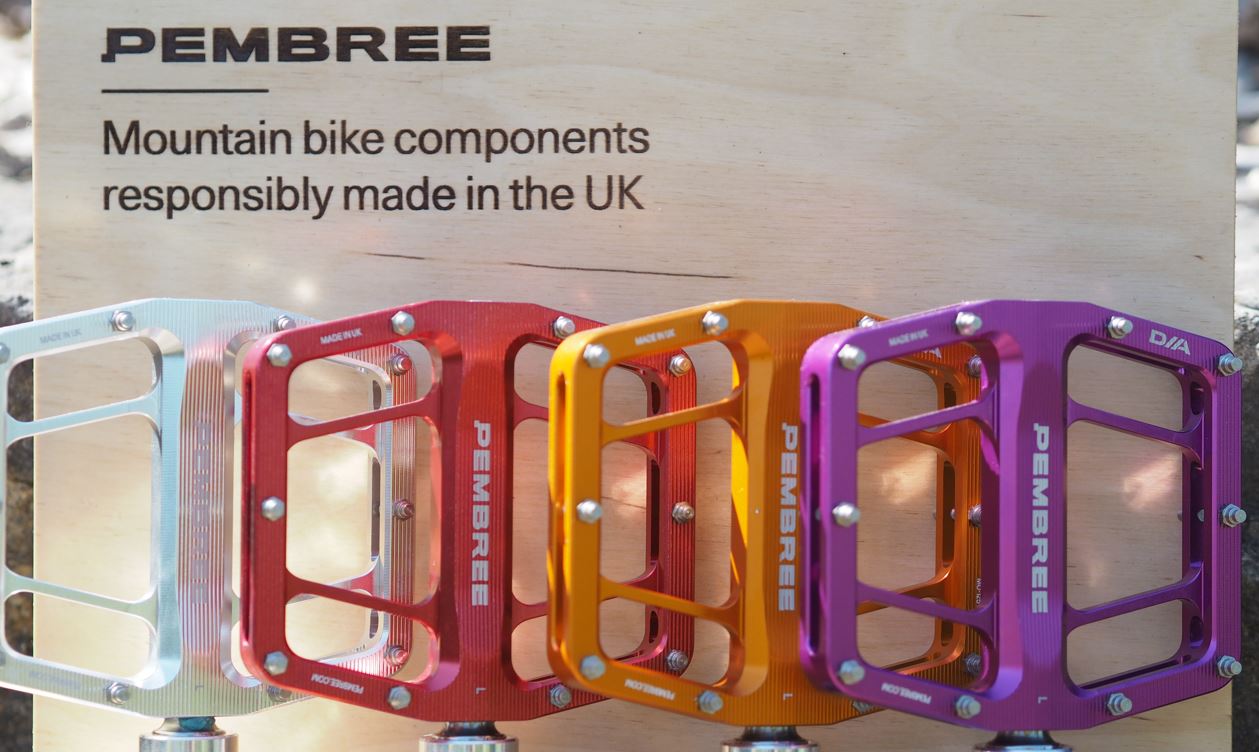 Now sold directly to the dealer, Pembree is selling a circular economy product and a pitch for bikers who want parts built to last. CI.N learns more from founder Phil Law…
For those new to Pembree, what is the brand's journey?
We decided in 2019 to manufacture high-end MTB components. Since the company was founded, we have set the bar very high: we have set ourselves the goal of being a global leader in responsible, transparent and environmentally sustainable manufacturing.
Since then we have released two performance platform pedals. The first product to market was the R1V, in 2020. Featuring replaceable traction rails and premium bearings for maximum longevity, we designed it to be the most durable pedal ever produced and set the benchmark for our future work. We followed the R1V up with the D2A: a trail-specific variant that hits the sweet spot for weight, strength and traction.
All of our products are manufactured at our solar/wind factory here in East Sussex, UK using only recyclable materials.
By taking control of your distribution with direct sales to resellers, what do you think Pembree has gained?
Dealing directly with retailers gives us more control over our brand representation, but more importantly, it keeps us up to date with the developing needs of the independent bike shop. Since we produce the products locally and in small batches, we are able to respond to all market challenges and better support retailers through them.
Pembree faces tough competition, what helps the brand stand out?
Pedals are an excellent example of a bicycle product that is considered a consumable. We are working to change this attitude. This means focusing on making the best performing products, but with minimal impact on the environment. With a dedicated team of engineers, supplier partners and riders, we are able to create the most durable pedal and reduce our carbon footprint.
What equipment do you have in-house and how quickly can you repair a line that is out of stock?
As a genuinely made in UK brand, we manufacture almost everything in-house and can be very nimble with our stock of raw materials. Using our robot-controlled CNC machines, we can turn aluminum and stainless steel into a finished product in four weeks.
While you might be known for pedals, now there's more to the brand. What expansion do you have planned?
Pedals will always be dear to us because that's how we started the business, but we've invested in new tooling for an expanded line. We recently released a seatpost clamp that provides much more even clamping force than the competition and is convenient for dealing with the inside of the dropper post.
Then we have a UK made stem, bolts and all. We pitched it to Ard Rock and the response was phenomenal. We also have three other products in testing and development as we speak. They should see the light of day in early 2023.
How do you quantify sustainability claims in your manufacturing?
With almost all production processes in-house, we are able to be very hands-on with our responsible manufacturing approach. The factory is powered by renewable energy, the aluminum we use is produced in the UK and even some of the parts that we cannot machine ourselves are produced in the UK. Our carbon emissions are monitored and overseen and ultimately balanced by TEMWA, an independent charity based in the UK.
Is there a point of sale or hardware support for stores to install the goods in store?
We have worked with our dealer network to create an eye-catching point of sale that also respects the values ​​of the Pembree brand. It's made from sustainably sourced wood and machined aluminum, so it's truly built to last and fits well visually in almost any retail environment.
Where could bike shops experience your product in person and are there opportunities for in-store visits for those interested?
We source new UK resellers at a reasonable rate so we can set them up properly and train them on the products. We are certainly happy to hear from store managers. Our e-mail and our telephone number are available on the contact page of the site.
Do you plan to export your goods abroad?
Certainly, the extra mileage from exporting will keep us well below the values ​​of many of our competitors in terms of environmental impact.
We currently have retailers and distribution partners in the United States, Mexico, Spain, France, Portugal, Switzerland, Japan, Singapore and Australia. We are finalizing additional partnerships in Canada and Germany, following our recent trip to Eurobike, but we are not actively looking for other locations at this time so as not to stretch ourselves too much.