Rick's Bike Sale Brings $ 46,953 | Apple valley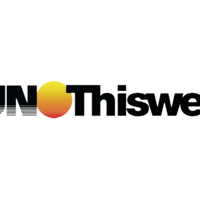 Rick Anderson's 10th Annual Bicycle Sale on May 12 sold 466 bikes and generated a record $ 46,953 for the nonprofits Kids' n Kinship and DARTS.
In addition, 49 bikes were donated to the Juvenile Diabetes Research Foundation, six to Walking with A Purpose MN, two to District 196 DAPE programs, and several more to Cycles for Change and Express bike stores for use in their programs.
In total, Anderson and his volunteers raised over $ 177,000 and recycled nearly 2,000 bikes.
Kids' n Kinship and DARTS thank Rick Anderson, Randy Bailey, Greg Thompson, Dave Anderson, Cam Sprung and all of the many volunteers who have helped. Special thanks to sales host Dan Sjolseth of Superior Service Center-Goodyear in Apple Valley, storage donor Mark Bonstrom of Mark's Towing in Eagan and Media Relations Inc. in Burnsville. Support was also provided by local businesses Valley Bike and Ski, Erik's Bike Shop, Hub Bike Co-op, Famous Dave's, Buffalo Wild Wings, Sam's Club and Panera.
Money raised from Rick's annual bike sale supports two nonprofits: Kids' n Kinship, which connects positive adult role models with children in need. DARTS provides access to information and services for those caring for an aging adult and older adults. Services help older people stay connected in the community and live in the home of their choice.
Anderson and his volunteers will soon begin accepting lightly used bikes for the 2019 sale. To donate, visit www.ricksbikesale.com or contact Rick at 952-240-3820, Randy at 612-859-8163 or Greg at 612-991-3881.