Santa Fe-Based Bike Parts Supplier BTI Plans First Expansion Since Co-Founder's Death | Business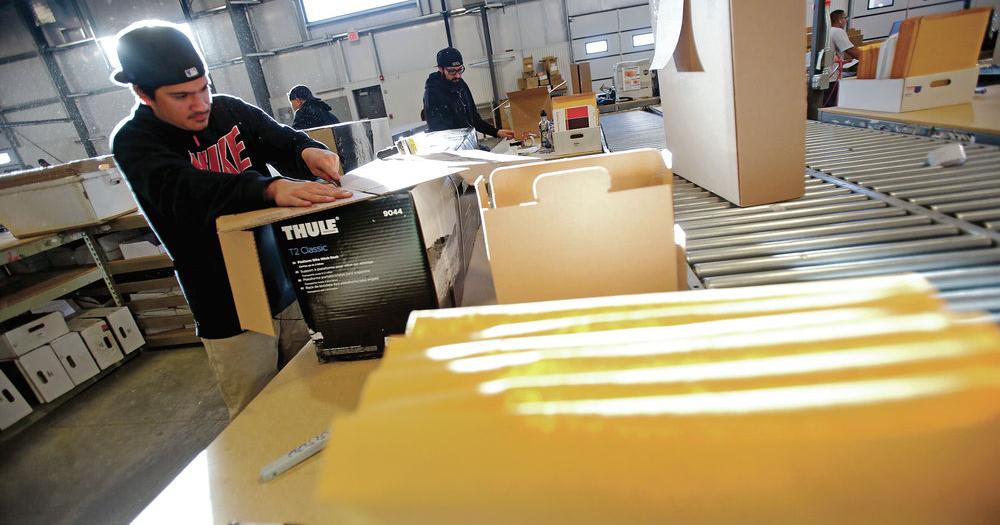 When Preston Martin and a friend started fixing and selling bike suspension parts out of Martin's garage, they were thrilled that most of the ATV shops in and around Ashland had become loyal customers.
Today, Bicycle Technologies International, the company Martin founded with Andrew Wright, has an international footprint with more than 300 daily shipments from its Santa Fe warehouse at 33 Velocity Way across from Santa Fe Community College.
And it's not just specialized suspension parts anymore. BTI provides one-stop service to some 4,000 stores for everything from gloves and water bottles to seats, stems, brakes, racks and clothing. Before going digital, its 1,300-page annual supplies catalog was sent to 3,500 bike shops each year.
"We look at every aspect a bike shop could want, from clothing and nutrition to the smallest serving piece," Martin said. Recently, packages from the Santa Fe warehouse were being prepared for stores in Hawaii, Utah, Colorado and North Carolina.
The company stocks 20,000 different items and now has 35 employees. It will hire more when it opens a new distribution warehouse in the Reno, Nevada area this spring.
The new warehouse is the company's first major expansion since the loss of co-founder Wright, who was killed in July 2015 when his motorcycle collided with a Jeep at the intersection of NM 599 and Interstate 25 West Frontage Rd.
Martin, who is now the sole owner of BTI, said Wright's sudden death was a major test for the company. It was Wright who did most of the accounting and finance work and had the initial vision for a warehouse in Santa Fe. "Everyone expects things to fail following a such a tragedy," Martin said. "We surprised everyone, and today we are stronger than ever."
Wright and Martin were intrigued by Santa Fe, especially its mountain biking potential. While most bike enthusiasts talked about Colorado, they saw the Santa Fe area as less developed with more potential for growth and exploration. Martin had come to the University of New Mexico as an exchange student from Oregon and loved the New Mexico climate.
The pair moved the business here in 1996 after being assured by UPS that it could meet their shipping demands – and BTI remains its biggest customer in Santa Fe County.
The expansion to Reno is a sign of the company's continued health. As Amazon and other internet providers have upped their game with faster delivery, Martin said, it has raised expectations for others.
BTI can ship nationwide from Santa Fe in three days. But the Reno location will provide overnight delivery to stores in seven western states, including California, Oregon, Washington, Idaho, Nevada, Utah and Arizona. The West Coast will also see better shipping rates for larger items such as car racks and wheels, according to BTI's website.
"That's the name of the game now – get it to the dealer as fast as you can," Martin said. He added that BTI does not serve retail customers, so keeping local bike shops happy is its only goal.
"With BTI's One-Day Delivery, dealers don't have to lose sales to large online retailers," Martin said, "nor do they have to pay air freight. costly to get customers back in the saddle more quickly".
Often a part is needed for a specific repair or customers have been promised the return of their bike by a certain date. BTI also handles specialty bike repairs, and bike stems or suspension parts are often shipped to its Santa Fe store from local stores that are too busy or don't have the expertise.