Signa Sports United opens 'Europe's largest bike parts hub', brand stores and D2C partnerships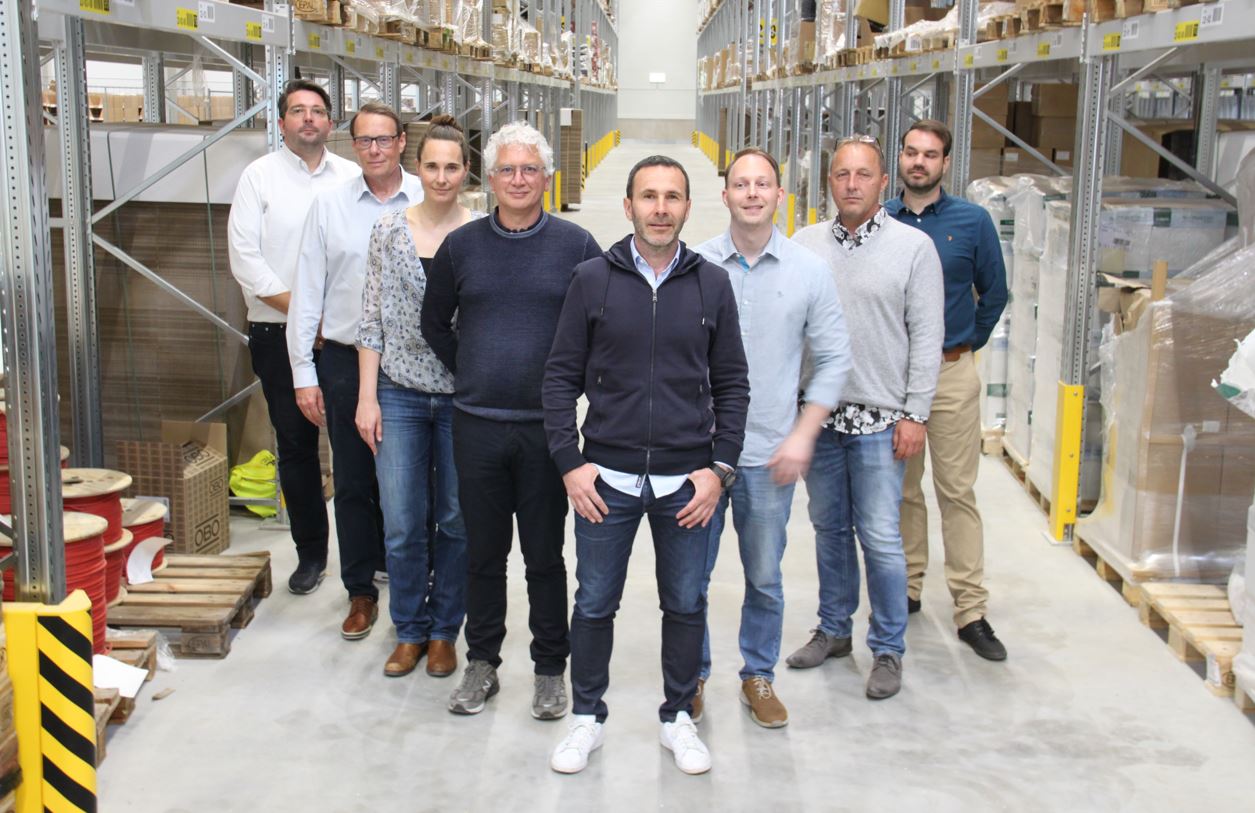 Signa Sports United – the parent company of Wiggle, ProBikeShop, Chain Reaction Cycles, Fahrrad.de and Bikester – have announced that they will be moving into a new, state-of-the-art, centrally located European warehouse.
Built from the ground up, the 20,000 square meter land will become "Europe's largest bicycle parts center", according to the retail giant. The facility has a starting capacity of five million orders in the first year of operation, with a capacity to reach 21 million orders by 2025/2026.
The site will be operated by Rhenus Warehousing Solutions, a global company specializing in warehousing solutions, fulfillment services and researching the skills needed to manage large-scale distribution facilities such as Signa's. This third-party logistics partnership will help the group efficiently manage shipments to the various markets it serves and effectively scale the business within a facility more than large enough to accommodate further mergers or acquisitions.
CI.N spoke to Signa Sports United CEO Stephan Zoll today and he said having room to grow will give the company the ability to seize growth opportunities. acquisition as they arise; this, he says, will include the outright purchase of brand names where there is synergy.
"One of our three strategic pillars is to acquire brands in our categories and help them manage a transition to the direct-to-consumer journey, as many aspire to do. to a model that complements the wide reach of our online stores.Some discussions are already underway here.
Another of the three strategic pillars will come in the conversion of www.fahrrad.de to become a branded marketplace where labels can collaborate and reach a large audience. "We will have many modern retail services that will help consumers with new ways of seeing brands," Zoll said.
Is the goal to become the Amazon of bicycles?
Zoll answers this question very precisely by specifying that 80% of the products sold by the Signa Sports Uniteds platforms are not presented on Amazon.
"We remain very specialized in how to serve the customer and the products are distinct," he says.
Without a doubt, the recent flurry of activity indicates a plan for sustained growth and market leadership. Zoll adds: "In the context of the turmoil in the bicycle industry supply chain and geopolitical unrest, it is important to note that we continue to invest in the business, whether it is the new CEO of InternetStores or this new installation. We are very confident about the medium and long term prospects for the bicycle industry. The big drivers are the big trends in eMobility and active lifestyles – we aim for the leading position. »
It is here that it is revealed that brand stores for house brands are being considered. Whether it's the Nukeproof brand or a combination that also houses Vitus and other brands is still to be decided, but physical outlets are likely to come, we're told.
"Wiggle used to ship to the US, but now we are aiming to establish a presence on the ground and have recruited well to build it. Over the next six to twelve months we will likely have stock in our own warehouse at United States," says Zoll.
Listed on the NYSE in December, the company's exposure to the United States has grown rapidly. Zoll says the decision to go to New York was deliberate.
"This is a very attractive growth market for investors. Being in the United States increases our visibility and other benefits will come over time. Over the next few years, it will be advantageous to be supported by the deeply liquid capital markets that the United States provides," he explains.
With so many divisions of the business spread across the globe, further consolidation of operations may occur and therefore the idea is to better align operations with localized shipping, rather than shipping products to across borders and oceans, as has been the case before. In the United States, the process has begun to seek an implementing partner on the ground.
"We will locate stocks in domestic markets in time. In Europe, our partner contributes to this strategy," says Zoll.
Markus Knöller, Head of Logistics and Execution at Signa Sports United, adds: "We are delighted to partner with Rhenus on this first step in a 3PL strategy for our international expansion. This partnership will serve as a guide for other regions of the world as we strive to be even closer to our customers.
"The site and the increased capacity will support organic growth and enable effective integration of other M&A targets over the next few years. The site also gives us the flexibility to integrate other sectors such as tennis or outdoor, thus creating cross-sector synergies. We see 3PL partnerships for our international expansion as key to our growth strategy," Mr. Knöller added.
The new distribution center is strategically located in Hockenheim, Germany, with excellent distribution channels to several European markets. With the site now filling up, SSU will apparently be able to create cost savings and synergies across the business by integrating aspects of SSU's continental European bicycle inventory, including purchasing, supply chain management and operations.
Yesterday, Signa Sports United announced the appointment of a new CEO for its InternetStores division in the person of Max Heimann.