Someone just drove their car straight to a bike shop in Toronto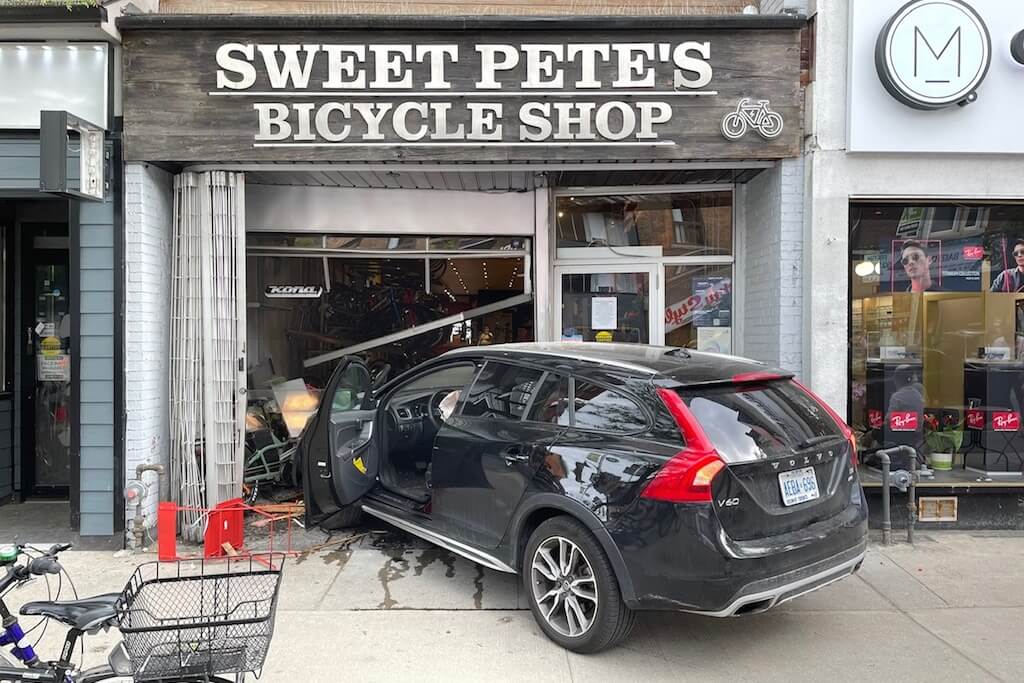 Around 5 p.m. on May 26, a motorist pulled off the road onto a separate bike lane and sidewalk and straight into a popular neighborhood bike shop called Sweet Pete's. The bike shop is in the Bloordale Village area of ​​Toronto. According to an Instagram post from Sweet Pete's, no one in the store […]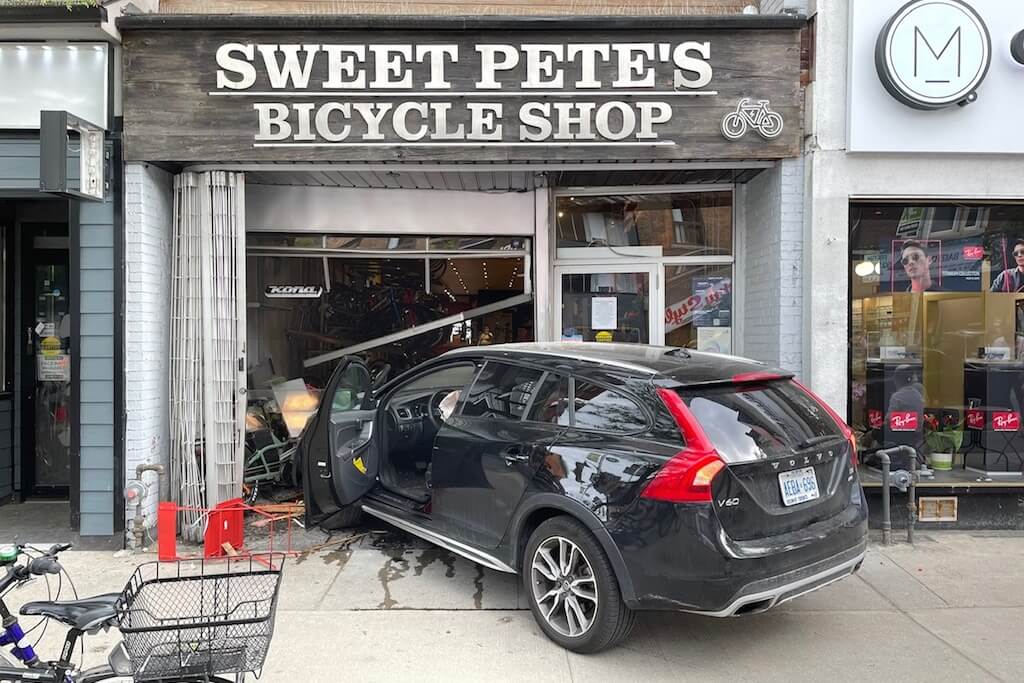 Around 5 p.m. on May 26, a motorist pulled off the road onto a separate bike lane and sidewalk and straight into a popular neighborhood bike shop called Sweet Pete's.
The bike shop is in the Bloordale Village area of ​​Toronto. According to an Instagram post from Sweet Pete's, no one in the store was injured. But, two injuries were reported in connection with the incident.
"Unfortunately, there has been an accident at our store at 517 Bloor St," the post read in part. "We will be sure to update you on the whole situation as soon as possible. We appreciate your patience."
Local advocacy group Cycling Toronto published that this section of bike path is the busiest in the city, saying that "the last time data was available, one million bike trips were made along this section of Bloor in a year + millions of people walking. It's one of the safest main streets in Toronto and it still happens.