The Electric Bike Shop details a long-term vision on rapid expansion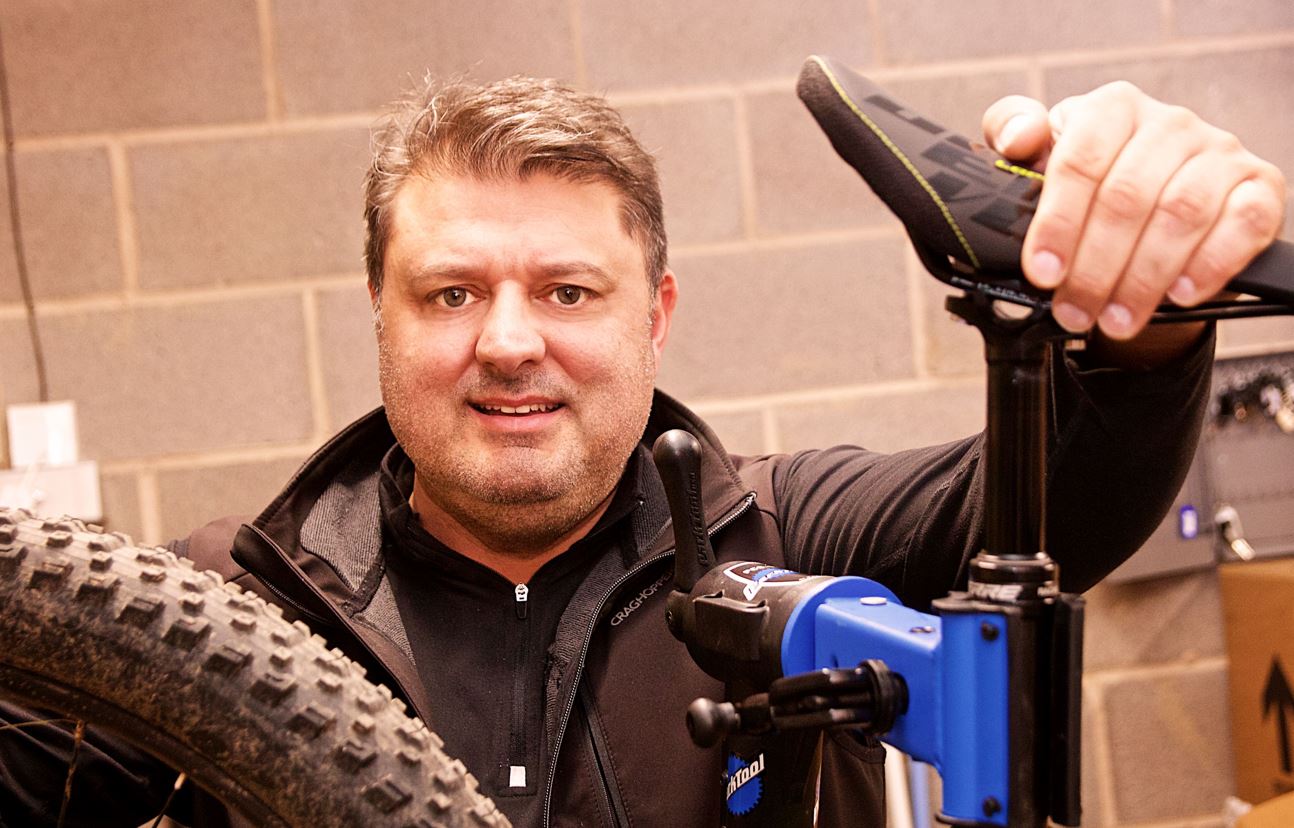 The e-bike shop quickly expanded its footprint during the pandemic years, now covering many key cities across the UK. So what is the long-term vision for the retail empire? CI.N checks with the team for more information…
How do you approach expanding a multi-site business during a pandemic?
First, the pandemic is mostly irrelevant. For me, it was more about: are the market fundamentals strong, is there a need, is there a solution? Do we have the people who can deliver, and can we do it with driving enthusiasm?
However, the pandemic raised some issues, and we had to overcome them. As soon as it was announced that bike shops were to remain open as essential retailers, we contacted all of our suppliers. While many of our competitors were canceling or reducing their orders, we increased ours.
One thing we could count on was our ability to spend on inventory. For us, it was not a bet. It was obvious. Has the pandemic accelerated things? Not really, because the number of sales that followed was already predicted. Any accelerated pace of sales was a double-edged sword, as stock was running out a little faster than expected.
The fundamental plan that has benefited The Electric Bike Shop the most has been our approach to purchasing. Typically, in the marketplace, an IBD orders the minimum from their supplier and then relies on B2B for future sales. Our approach has been to forge real partnerships with our suppliers and order what we expect to be able to sell. For example, if we thought we could sell 3,000, we would buy 3,000. We kept it simple. For us, the key is strong and mutually beneficial relationships with our suppliers. We are all trying to achieve the same goal.
Because we had planned ahead and stuck to our guns, by the time 2020 had passed and 2021 rolled around, we had secured enough stock to allow us to open three more stores with a healthy fill level. We also had a lot more to come with our name on it, secure at all points in the supply chain.
When it comes to new store openings, it's been harder than usual to get all the people and products in place during the pandemic. The meetings that were held on site were done online or by telephone. All the recruitment of new stores was done on Zoom or Teams, with only the last face-to-face carried out face-to-face, with perfectly mastered social distancing practices.
The store fit-out team has been reduced to a minimum of small shifts and split into shift shifts to keep everyone safe. Our people really came together, there was a real buzz about each new store project and a real sense of collective accomplishment when we finally opened the doors. Sadly, there could be no fanfare or grand opening, as government advice was still to stay home.
Even at the best of times, when the economy is strong and you operate with some degree of certainty; Starting a business is a risky affair with a whole host of hurdles and surprises along the way. One of the reasons we have continued our success since the pandemic hit the world so hard in 2020, is our belief that e-bikes and eCargo bikes are incredibly important products for now and for the future. . More and more people are starting to agree with our point of view, and we do our best to meet or exceed the demands of these customers.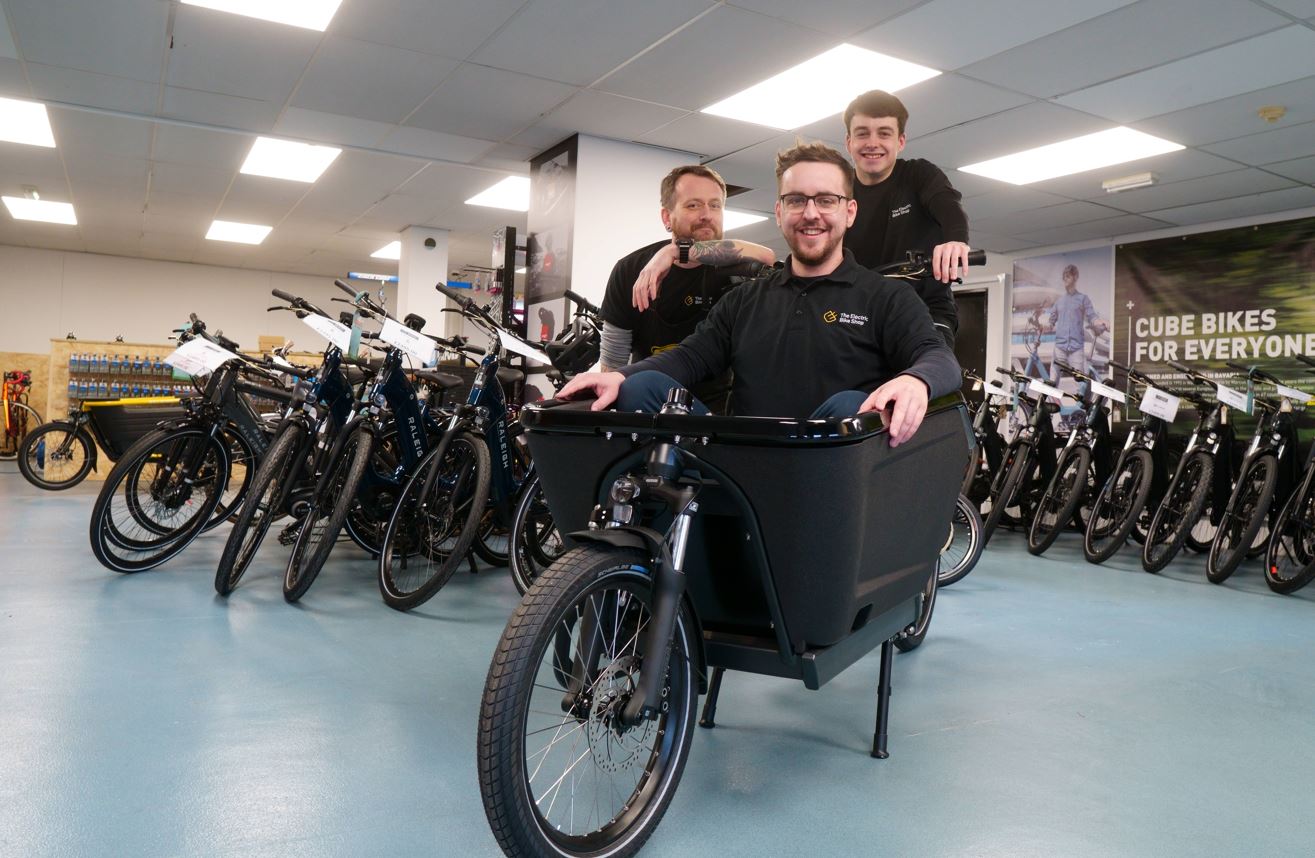 There's a new wave of 'cycling as transportation' businesses serving a customer who may not have done any rides, or at all, before the pandemic. What opportunities do you see with this audience?
The main philosophy or process is simple; make our stores as user-friendly and welcoming as possible. Too often, IBDs can be intimidating places, not by design obviously, but because of the seemingly specialized nature of the product and the technical jargon that runs through our industry. Many of our customers are not really cyclists but are people who just want to ride a bike for various reasons. Usually it's for recreation, commuting, as a sustainable alternative means of transportation, and more commonly now for use within their business, which often translates to buying an eCargo bike.
What we've done differently is welcome everyone, not just cyclists. We recognized a significant shift in the form of newly evolved customer profile groups that emerged during the pandemic, and made sure our store teams recognized them so they could provide the best support during these changing times. We had the commuter who still had to get to work but didn't want to use public transport. We had those who couldn't spend their usual holiday abroad, or hit the gym and saw a chance to have fun with an e-MTB instead.
We also had members of the older generation who were not cyclists, but who liked cycling. They saw it as a way to have fun or simply to get back on horseback with less pain.
The Electric Bike Shop has invested a lot of time and care in recruiting the right people to recognize these different customers. Since then, we have guided these recruits through our extensive training program, so that they are fully prepared to make a real difference in our workshops.
Growing up in this climate has been difficult for many to manage; massive customer demand leading first to stock-outs and long lead times, then oversupply of certain lines – how has the turbulence impacted your plans?
Our strategy was to buy in volume before the pandemic to meet our growth, which matched the demand.
When it comes to long lead times, how you engage with your customer is critically important in setting expectations. When setting expectations, delays and shortages were always considered and fortunately in most cases we under-promised and exceeded expectations. Customers are happy to deposit and wait, as long as they are regularly updated. Knowing this, one of our most important KPIs is to speak to all of our customers on the waiting list for an order every fortnight, whether there is an update or not. Communication is key, especially when some of the turnaround times were up to eight months. We have no problem giving our customers their money back and saving their place in the queue. We both do and are seen to be doing the right thing.
As in-stock bikes (bikes that are not on pre-order) arrive in our warehouse from our suppliers, we carefully go through our customer's back-order list and compare it to the list of this that we just received. Sometimes we are able to identify a similar bike that might have a different motor, battery or color, but could still meet the needs of a particular customer. In this case, we contact that customer and offer them the option to upgrade to what is available now.
We've kept our phones on at all times so our customers can contact us and we've added a live chat feature to our website so there's always someone to talk to.
Some suppliers have insisted on substantial forward orders which, coupled with the reluctance to hold inventory, has presented a cash flow challenge for some bike shops – what changes do you see in the business model pre and post-pandemic?
Our business model has always been to place large orders and build partnerships at all stages of the supply chain, from manufacturers to end users. To play our part, we manage cash, costs and keep our organization as lean as possible. This allows us to remain agile and able to react.
In our business, we leave our egos at the door. The customer is truly at the center of our business process. If we create what's best for the customer, it's usually the best thing for us and our suppliers too. We are self-funded and do not use private capital, unlike many other major bicycle retailers. As a result, we have the flexibility to make good business decisions, independent of any outside influence or constraint.
An important part of a company's success is its relationship with its suppliers. From the start, we viewed this as a partnership. We helped them and they helped us. Our suppliers were also under a lot of pressure, we recognized this and worked with them.
At the start of the pandemic, we could see that supply would be an issue for a few more years, so we placed large orders knowing that they would most likely end up being reduced. They have been significantly reduced. Some of our orders were three times larger than a supplier's UK allocation, but we wanted to show we were serious.
What we are seeing now is that a lot of IBDs are canceling orders and because of our relationships we are being offered to buy the bikes that are canceled elsewhere. We've kept The Electric Bike Shop costs tight, really tight, in some cases. This has really helped us to finance the opening program and to absorb the available stock which is currently very important.
What is The Electric Bike Shop's long-term ambition?
To be a national local store company. To have a consistent approach and service levels, with the personality, warmth and knowledge of your local DCI.
Our ambition is to have an e-bike shop or bike surgery within an hour of everyone in the country. We want to give everyone who buys a bike in our stores or online the security of knowing that there are real people in the stores and on the phones they can call if they have a problem. If a customer orders a bike online and it arrives on time, in one piece, we have fulfilled our end of the contract. It's good service, but it's just what we expected. The real test is when something goes wrong, or a customer wants to ask a question or be reassured about their purchase; this is where we want to be the best.
As for international expansion, absolutely, but only if key stakeholders buy in and we can deliver the same levels of service and customer experience wherever we open our doors. Our intention is to create an ecosystem for the business spanning other businesses and leveraging our growing national network of stores.