Tillamook bike shop gears up for summer | Community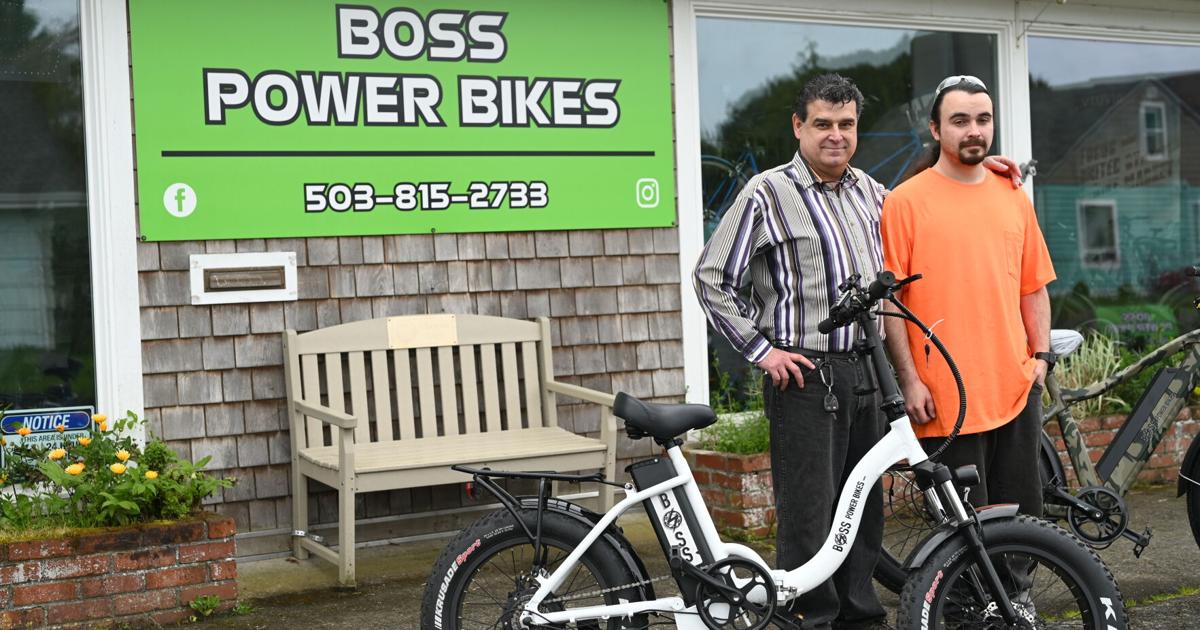 Boss Power Bikes, the only bike shop within 60 miles of Tillamook, is owned and operated by father-son duo Huston Beené and Huston Beené Jr. They head into their busy season preparing to handle bike repairs , part replacements, skateboard orders, and custom e-bike repairs and orders for all levels and ages of riders this summer.
They started their bike shop business in the Beené garage at the height of the pandemic in 2020. "We took risks and started it all. It's tough because Tillamook really isn't the friendliest town for cyclists, but there's a need for it in the summer when the sun is out," Beené said.
"We are proud to be able to provide bike services to so many different people," Beené said. "We make old bikes passed down from generation to generation, new e-bikes, we even work on professional bikes that need an emergency tune-up while riding along the coast," Beené said.
"The inspiration to start all of this came from mom," said Beené jr.
Roseana Beené, wife and mother, had balance issues in addition to her health issues and wanted a bike that would work for her if she ever needed to escape a tsunami.
"I made manufacturing connections and we were able to custom step her through the e-bike that she would be comfortable riding," Beené said. Roseana Beené has been deceased since May 2021, but her idea for the "explorer" and "escape" bike designs lives on through Boss Power Bikes at the hands of her son and husband.
"The business has grown into something much bigger than I originally thought," said Beené Jr. The duo are open for business and working on fun ideas for expansion. Check out Boss Power Bikes for your biking needs at 1601 2nd Street in Tillamook or on Facebook.