Tulsa on Two Wheels: A Family Opens a Bike Shop on Route 66 | Way of life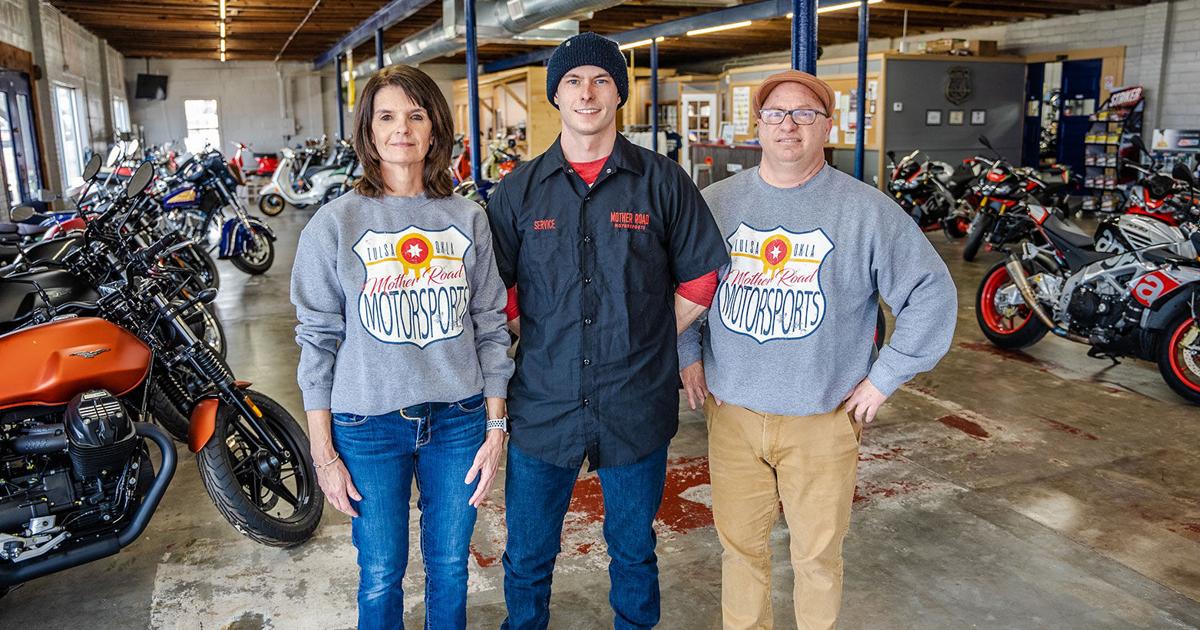 When Steve Lambert opened Mother Road Motorsports in January 2020, he was no stranger to motorcycles or Route 66.
"Our four boys grew up on dirt bikes, but (son) Brandon really got into mechanics – got all these certifications – so he raced with a little more than anyone," says Steve, who bought his first Moto Guzzi motorcycle several years ago when Brandon was working at another dealership.
With Steve's wife, Amythe Lamberts decided to venture into a new stage in their lives by opening the store selling the Italian brands Moto Guzzi, Vespa and Aprilia.
"We've been Westsiders all our lives," Steve says. "I couldn't think of a better place than historic Route 66. It all fell into place." The store, 2208 Southwest Blvd., is in what was once Potter's Feed Store, according to Steve, who recalls a time when you could find supplies for chickens and livestock rather than dozens of vehicles at two wheels inside the structure.
On the large storefront terrace are several used Vespas, a sight that attracts those looking to buy and admire the lines of this classic mode of transport.
"There are starting to get more Italian customers with the dealership here and certified service technicians," Steve says.
The Lamberts want their bike shop and service center to be more than a place of commerce. They hold regular service nights to teach owners the basics of machine care and maintenance. This spring and summer they plan to host an antique bike show and the Tulsa Vespa Club meetings. The store also participates in monthly Route 66 Main Street crawls.
With partner Bobby YoungMother Road Motorsports will open Gears and Grinds, a cafe and bakery to cater to Route 66 travelers or those who want to talk shop.
Shop Favorites