Used bike sale gives kids in Tameside the benefit of affordable bikes – Quest Media Network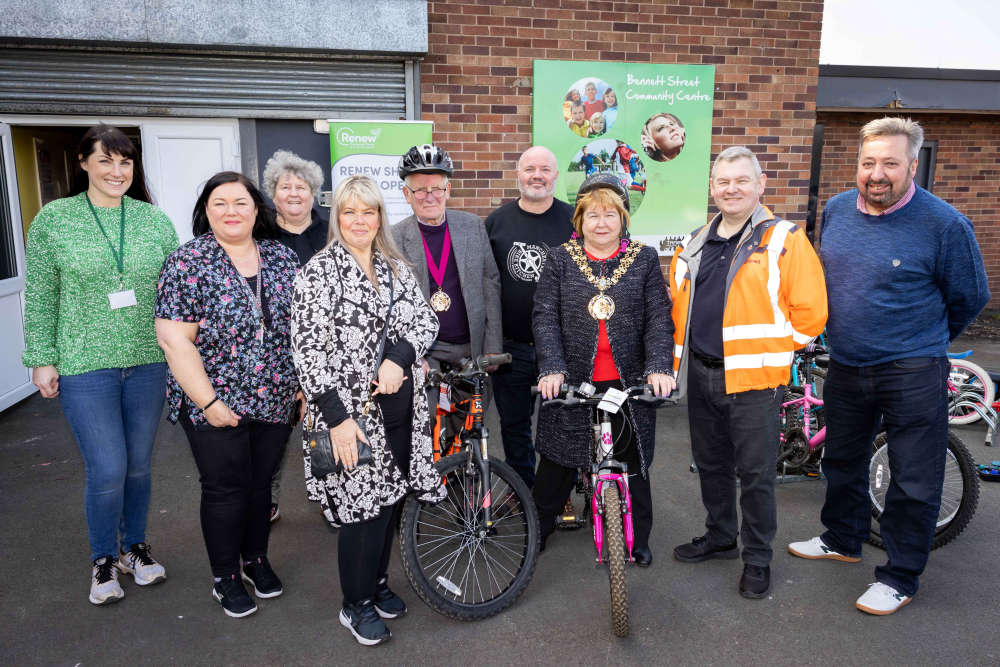 The first sale of pre-loved bikes took place on Sunday March 20 at Bennett Street Youth and was attended by cared for children and caregivers.
Tameside Council's Population Health Team, Child Care Engagement Team, Youth Services and Community Safety are working with Suez Recycling and Manchester Bike Kitchen Community Interest Company to offer a sale of second hand bikes in Tameside.
The invitation-only event gave supported kids the opportunity to test drive refurbished bikes and purchase them at an affordable price. The bikes are recovered through donations and deposits at recycling centers in Greater Manchester. The bikes are then refurbished by trained mechanics from Manchester Bike Kitchen at the Renew Hub in Trafford Park.
Councilor Eleanor Wills, Executive Member for Health, Human Services and Population Health, attended the launch.
She said: "The sale of used bicycles is a great opportunity for every child to have access to a safe and affordable bicycle. The offer of a refurbished bicycle breaks down barriers, gives children equal access and hopefully encourage them to get outside and exercise.
"Not only is this a great initiative to give all children and their foster families better access to bikes, but cycling bikes is also good for the environment. Kids quickly outgrow their bikes and they can easily and unnecessarily end up in a landfill, this program prevents this by giving them a new lease of life. Well done and thank you to everyone who made this possible.
Youth services were on hand to help children test the bikes, lend safety equipment and introduce families to other local cycling sessions and the facilities they offer in Tameside. Community Safety was also on hand to offer advice on how to protect their bikes from theft. There was also the option of registering their bikes in the eRegister program, a program that brings together owners of lost or stolen bikes.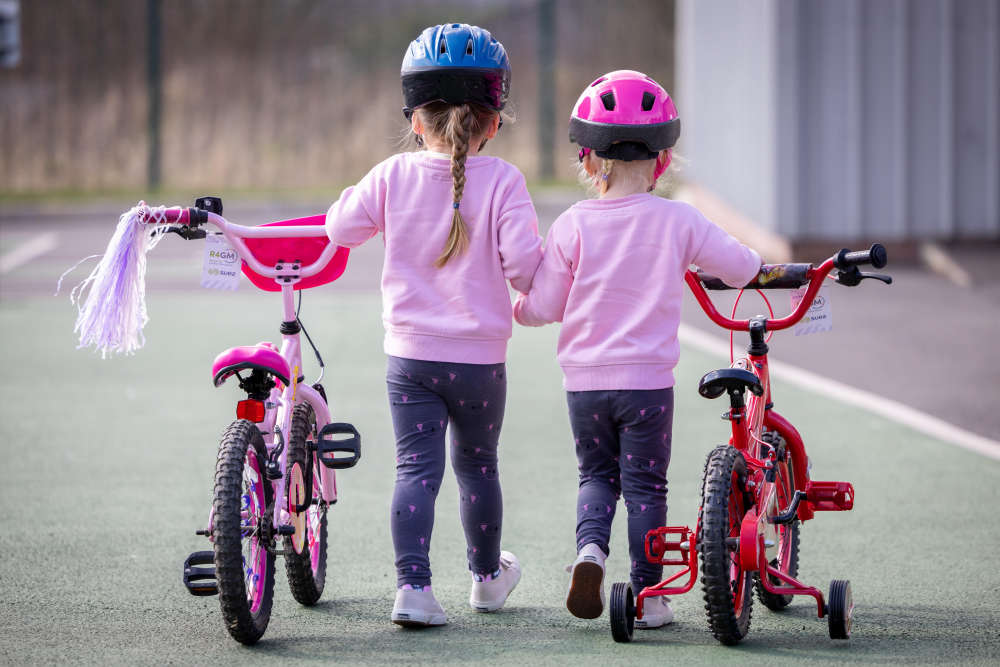 Young people in care spoke to elected officials and asked them to support all children in care who are learning to ride a bike and have their own bike. This event was an opportunity to make their voices heard and to act.
Councilor Bill Fairfoull, Deputy Chief Executive of Tameside Council responsible for children and families, said: "Every child loves to cycle and our Tameside Cared Children are no different. This project will hopefully allow more of our children to ride bikes. It's a fantastic initiative and congratulations to all the participants."
As well as improving health inequalities in Tameside, the sale of second-hand bikes benefits the environment. Children quickly outgrow bikes and many are sent to the dump unnecessarily or left to rust. This program reuses bikes that children have passed, restoring them and redistributing them for another child to enjoy. The affordable price also means parents or guardians can upsize their child's bike at a fraction of the cost.
Daniel Carolan, Regional Operations Manager, SUEZ Recycling & Recovery UK, said: "We are delighted to support the sale of used bikes with bikes donated by residents and repaired by our Manchester Bike Kitchen partners in our Renew Hub. We are looking to create an inclusive journey towards a circular economy with the Hub, as well as something that truly benefits communities in Greater Manchester. We hope that today's bikes that have found new life will themselves help to do the same for the families affected.
The launch of the second-hand bike sale follows numerous requests from children in care for access to bikes. The council hopes this event will be the first of many used bike sales in Tameside.
Find out more about the Tameside Reporter
Click here for more breaking news
Click here to read the latest edition of the journal online
Click here to find out where you can get a copy of the newspaper